Stay Powered with Noonan Electrical Services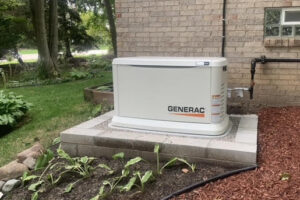 Stand-by generators are an investment that will give you peace and security in the event of a major power outage. Noonan Electrical Services is a premier provider of stand-by generator solutions for residential and commercial customers throughout Southeast Michigan.
Don't be left in the dark. Contact Us today for a no cost estimate and let us light up your life!
Professional Generator Installation Services
Are you prepared for a power outage? With our professional generator installation services, you can ensure your home or business is never left in the dark. At Noonan Electrical Services, we specialize in installing both standby generators and portable generators, providing reliable power when you need it most.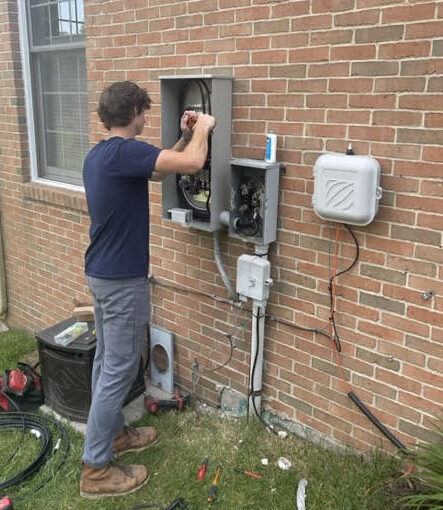 Our team can help you choose the perfect generator to keep your lights on at home or the office.
Free Generator Analysis

Trusted brand generators

Warrantied products and guaranteed installation
Standby Generators: Peace and Power On Demand
A standby generator is your reliable source of peace and power during outages. It keeps your lights on, appliances running, and essential systems functioning smoothly. 
Automatic Activation: With only seconds of downtime, standby generators turn on automatically when the power goes out, ensuring an uninterrupted power supply.

Convenience and Comfort: Keep your home or business running smoothly with continuous power, maintaining comfort and convenience.

Safety and Security: Rest easy knowing that your standby generator provides a reliable backup power source, keeping essential systems, security measures, and medical equipment operational.
Our Simple, Transparent Estimate Process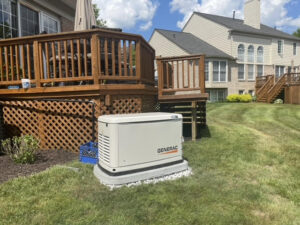 Getting a generator installed with Noonan Electrical Services is a straightforward and transparent process:
Schedule a Free Estimate: Contact us to schedule a free estimate at your convenience.

Professional Service: Our licensed professionals will visit your property, providing a reliable and efficient installation experience.

Detailed Assessment: We assess your specific needs to recommend the right generator size and capacity for your home or business.

Itemized Estimate: We provide a detailed, itemized estimate, clearly outlining the costs involved and giving you a comprehensive understanding of the investment.

Seamless Installation: Our skilled technicians handle the installation process seamlessly, ensuring a reliable and efficient generator setup.
Why Choose Us for Your Generator Installation?
Noonan Electrical Services is your trusted partner for generator installation with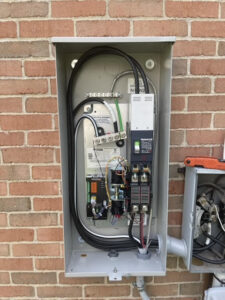 locations in Farmington and Brighton, MI. Our licensed professionals have years of experience, and we prioritize customer satisfaction. You can rely on us for:
Expertise: Our team has in-depth knowledge and expertise in generator installation, ensuring a reliable and efficient power solution.

Quality Products: We work with trusted brands, offering high-quality generators that are built to last.

Exceptional Service: We are committed to providing exceptional service, from the initial consultation to the final installation.
Schedule Your Free Estimate Today!
Don't wait until the next power outage to take action. Contact us today to schedule your free estimate for professional generator installation services in Brighton and Farmington, MI. Fill out our contact form, and a member of our team will be in touch shortly.