Is your electrical panel up to the task of all of the appliances, computers, televisions, lights, and other electric devices in your home or business?  With homes and businesses running more and more electronics, an aging panel can cause major electrical issues and safety concerns. Electrical Panel Upgrades can help with efficiency and protect you from electrical hazards and outages. Even with a service panel that is only 10 years old, a complete electrical safety inspection is a wise investment.  Noonan Electrical Services will schedule a FREE estimate on your electrical service panel.
Contact Us today for a no cost estimate and let us light up your life!
Electrical Service Panel Upgrades
Panel Safety Inspections
Panel Repairs
Panel Upgrades
Panel Rewiring
Code Compliance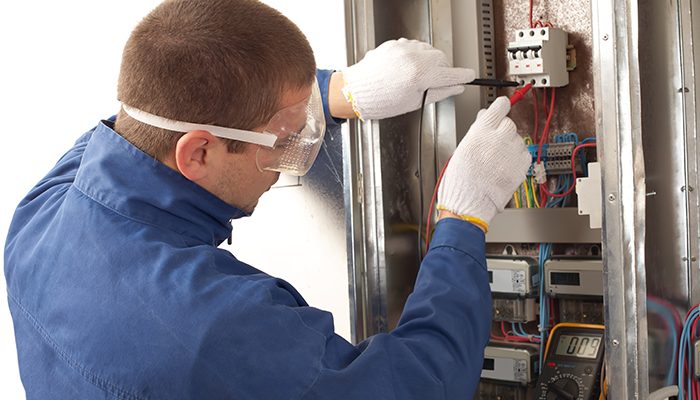 Many commercial and residential electrical service panels may just need some maintenance and preventative care. Our fully licensed and insured electricians are adept at analyzing the output requirements and when necessary, rewiring, upgrading, and improving capacities. Electrical Service Panels are often taken for granted and are not routinely maintained until there is a problem. The consequences can be as small as the inconvenience of outage, or as catastrophic as a fire. Aging models and brands such as Zinsco and Federal Pacific Electric have been linked to significant issues. If you have these products or are unsure about your electrical service panel, give us a call and let us perform a safety inspection.
Speaking of safety, do you know if your electrical service panel is up to code? Noonan Electrical Services can assist your home or business with compliance issues. Not only are these important for safety, but in the event of a hazard, it is important to be able to tell your insurance provider that you took every precaution when it came to the electrical service panels in your facility. Our experienced and knowledgeable electricians will provide a solution that improves your efficiency, protects you from hazards, and modernizes your electrical service panels saving you from future hardships.
Want to see how your panel is performing? No worries! Give us a call today and schedule an appointment with one of our customer-focused representatives. A no cost, no obligation quote will give you the chance to see how Noonan Electrical Services can provide electrical panel upgrades or other service panel services for your residential and commercial needs.