Noonan Electrical Services is known to get the job done quickly, efficiently, and most importantly, the right way the first time. This is what has made us a preferred partner for many small and large scale commercial electrical services. Our electricians are all fully insured and licensed, and share a passion for their work. Noonan Electrical Services knows that commercial electrical solutions can be challenging, and our proven track record of success and repeat clients will tell you we are up to the task.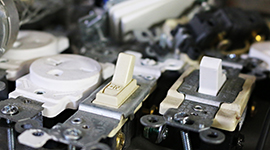 Cable Outlet
Carbon Monoxide Detectors
Ceiling Fan
Circuit Breaker
Commercial Generator
Electrical Switches
Energy Efficient Lighting
Exhaust Fans
Generator Analysis
GFI Outlets
Light Switches
Outlets
Receptacles
Smoke Detectors
Surge Suppressors
Carbon Monoxide Detectors
Circuit Breaker / Fuse Replacement
Code Updates and Corrections
De-icing
Electrical Safety Inspections
Light Switch Repair
Outlet Repair
Safety Receptacles
Smoke Detectors
Surge Suppressors / Protection
Switch Repair
Troubleshooting
Underground Wiring
Violation Corrections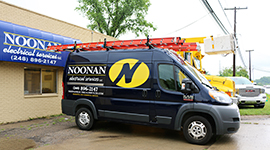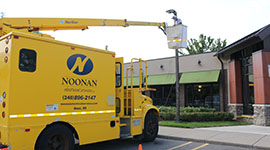 Accent Lighting
Dimmers
Energy Efficient Lighting
Indoor Lighting
LED Lighting
Light Switches
Lighting Analysis
Lighting Layout or Plan
Motion Light Installation
Occupancy Sensors
Outdoor Lighting
Parking Lot Lighting
Recessed Lighting
Security Lights
Timers
Wall Hung Light Installation
Warehouse Lighting
Panel Safety Inspections
Panel Repairs
Panel Upgrades
Panel Rewiring
Code Compliance
Generator Needs Analysis
Back Ups (Essential Load)
Leading Brand Generator Products
Stand-by Generator Installation
Inspection
Maintenance
Repairs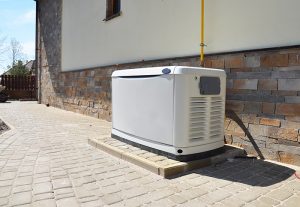 Looking to save some money? Our energy efficient lighting solutions are a commercial favorite. In today's market, and with the help of the power companies, businesses can modernize their lighting solutions at a fraction of the cost, as well as, see a quick return on their investment in energy costs. It is just good business to get a quote from Noonan Electrical Services. Not only can you save money, but modernized lighting will put your business in the best possible light!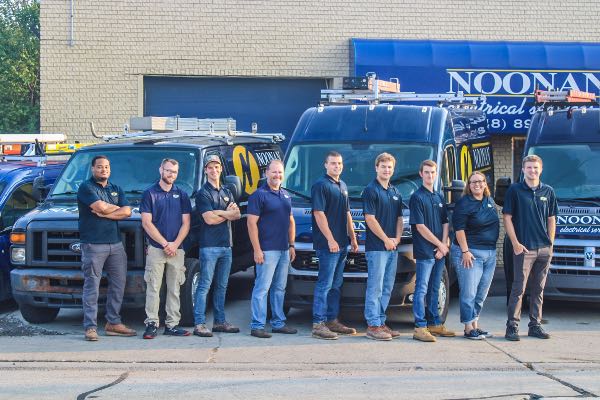 We know that keeping the power on at all times can be critical to your business. We offer some of the best stand-by generator solutions in the industry to ensure that when the power goes out, your business does not go with it. Our knowledgeable expert electricians will provide a Generator Analysis to help you find a stand-by solution that meets your business objectives and your bottom line.
From new construction to remodeling, renovations to repairs – Noonan Electrical Services is prepared to be your #1 electrical solutions provider. Our relationships with commercial customers are built upon earning their respect through our quick and efficient service, a drive for perfection, and a truly friendly approach and demeanor. Commercial clients know that the professionals at Noonan are easy to work with and reliable with resources and deadlines.
We have solutions for all of your commercial electrical challenges. If you are not sure about your specific needs, or do not see the service you are seeking on our expansive list, please contact us. We can provide guidance and custom solutions for your electrical needs. Schedule a free estimate anytime from one our customer-focused representatives. A no cost, no obligation quote will give you the chance to see how Noonan Electrical Services can light up your life.