Smart Doorbells– Comfort and Security for Your Home
Are you looking for a way to way to make your life easier, as well as provide security for your home and possessions? If so, let the experienced professionals at Noonan Electrical Services install a smart doorbell in your entryway. Smart doorbells allow you to see who is at your door without having to even be home. Whether you are expecting a package delivery, or want a recording of who came to your door, having a professional installation of a smart doorbell can be a benefit to you and your family.
How Do Smart Doorbells Work?
Smart doorbells combine the utility of a standard doorbell with the security of a surveillance camera. They can send a real-time feed of the exterior of your home to your smartphone or tablet. When installed near the front door of your home, a motion-sensor will activate whenever someone approaches the front of your home or rings the doorbell. This allows you to know who is approaching your home and when.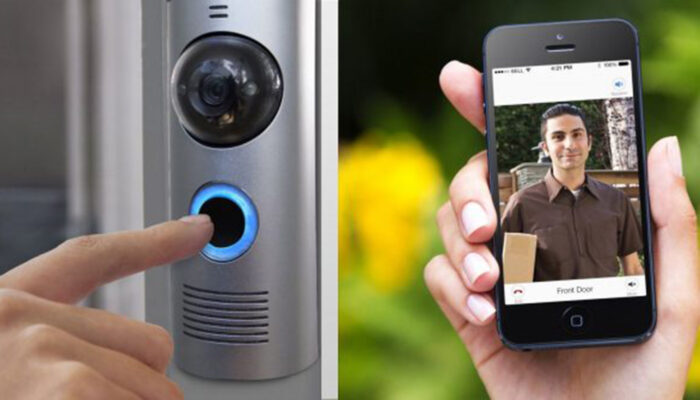 Benefits of a Smart Doorbell
Home Security- Surprisingly, 34% of home burglaries occur through the front door. Installing a smart doorbell can act as a deterrent, making your home less of a target for a break-in.
Recording Evidence- Many smart doorbells have recording capabilities. This allows you to assist law enforcement by providing evidence of things that may occur outside your home. From recording traffic accidents or suspicious persons, smart doorbells can assist in keeping your neighborhood safe.
Monitoring Entry and Exiting- Want to make sure your kids made it home safely from school? Smart doorbells allow you to know when someone enters or exits your home. Install one to give yourself the gift of peace of mind, knowing your family is safe at home.
Screening Visitors- It often seems that someone comes to the door at the most inopportune of times. Answering a knock at the door while you are rushing to get dinner on the table can be a pain. A smart doorbell can allow you to see who is at the door without going to see, leaving it up to you to decide if you want to answer.
Tracking Deliveries- Expecting a package on your doorstep? A smart doorbell can allow you to see if and when it was delivered. If your package goes missing, you can also use the recorded video to assist you in getting it back.
Increasing the Value of Your Home- Homeowners are always looking for smart features when purchasing a new home. Installing a smart doorbell camera could help increase the resale value of your house.
Noonan Electrical Services prides itself on delivering high-quality products at exceptionally affordable pricing. Our professional installation teams have years of experience tackling some of the most unique and complex challenges in the electrical industry. No matter your home's electrical situation, Noonan Electrical Service can install a smart doorbell in your home or business.
Contact Us today for a no-cost estimate and let us provide the security and comfort you deserve.